OPEN DAY @ PINOKI TTDI (22nd April 2018, Sun, 2pm-5pm, Call 012-288 2828)
---
Posted on Mar 29 2018
---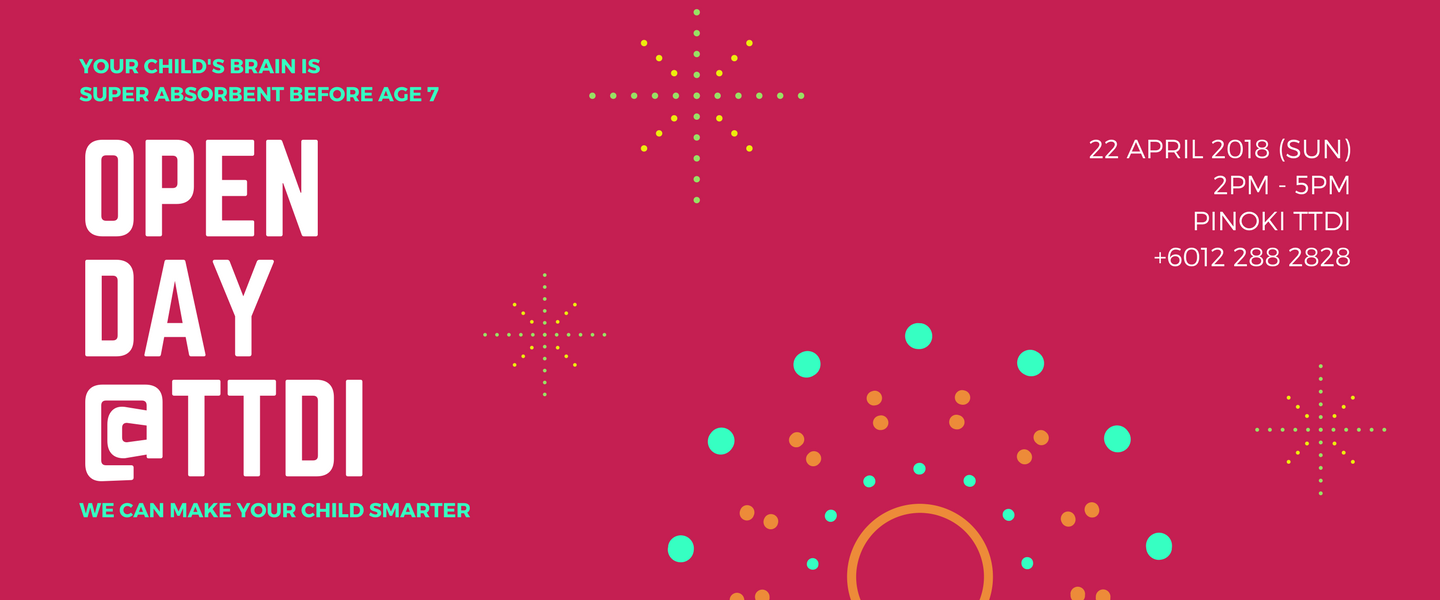 Your child's brain is super absorbent before age 7.
We can make your child smarter!

OPEN DAY @ PINOKI TTDI
Venue: Pinoki TTDI
Date: 22nd April 2018, Sunday
Time: 2pm to 5pm

For more info: Facebook.com/PinokiTraining
Info video: https://www.facebook.com/PinokiTraining/videos/1624519317602449/

"Celebrating 10 Years of Brain Training In Malaysia"
Pinoki is fully debated, approved and certified by the Ministry Of Education Malaysia (MOE).
---